HopeWalk Texas
November 4, 2023
Glowing the Distance
Capp Smith Park
5800 Robin Drive | Watauga, TX 76148
4:30 PM | Team check-in & family fun
6:00 PM | 1 mile all-accessible Glow Walk begins
6:30 – 7:30 PM | Glow Dance Party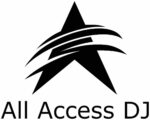 ---
Create a Fundraising Team
*There is no fee to register. Teams are asked to commit to raise a minimum of $100. Number of team members is unlimited.
HopeWalk teams that raise $100 or more are eligible for fun rewards
Teams required to raise $100 per team to be eligible to participate in the walk day activities
Collect online donations using your Classy fundraising website page
Create a HopeWalk fundraiser event on Facebook or Instagram and all donations will go towards your team
Ask your employers to sponsor your team and encourage co-workers to attend with your team
Manually list "offline" donations of cash and checks to accurately reflect your team progress
Bring cash and check donations with you to the HopeWalk in an envelope clearly marked with your Team Name and the total enclosed.
---
2023 Sponsorship Opportunities
Please contact Bridget at (817) 739-8123 or [email protected] for additional information.
In-Kind Sponsor: We are always open to donations of drinks, snacks, games and crafts. Donations of food, prizes, event entertainment or other items. Logo on materials based on value of items as indicated below. You can also make a donation of $50-100 gift card of any type to be used as prize incentives for HopeKids families.
---
2023 Sponsors