HopeWalk Arizona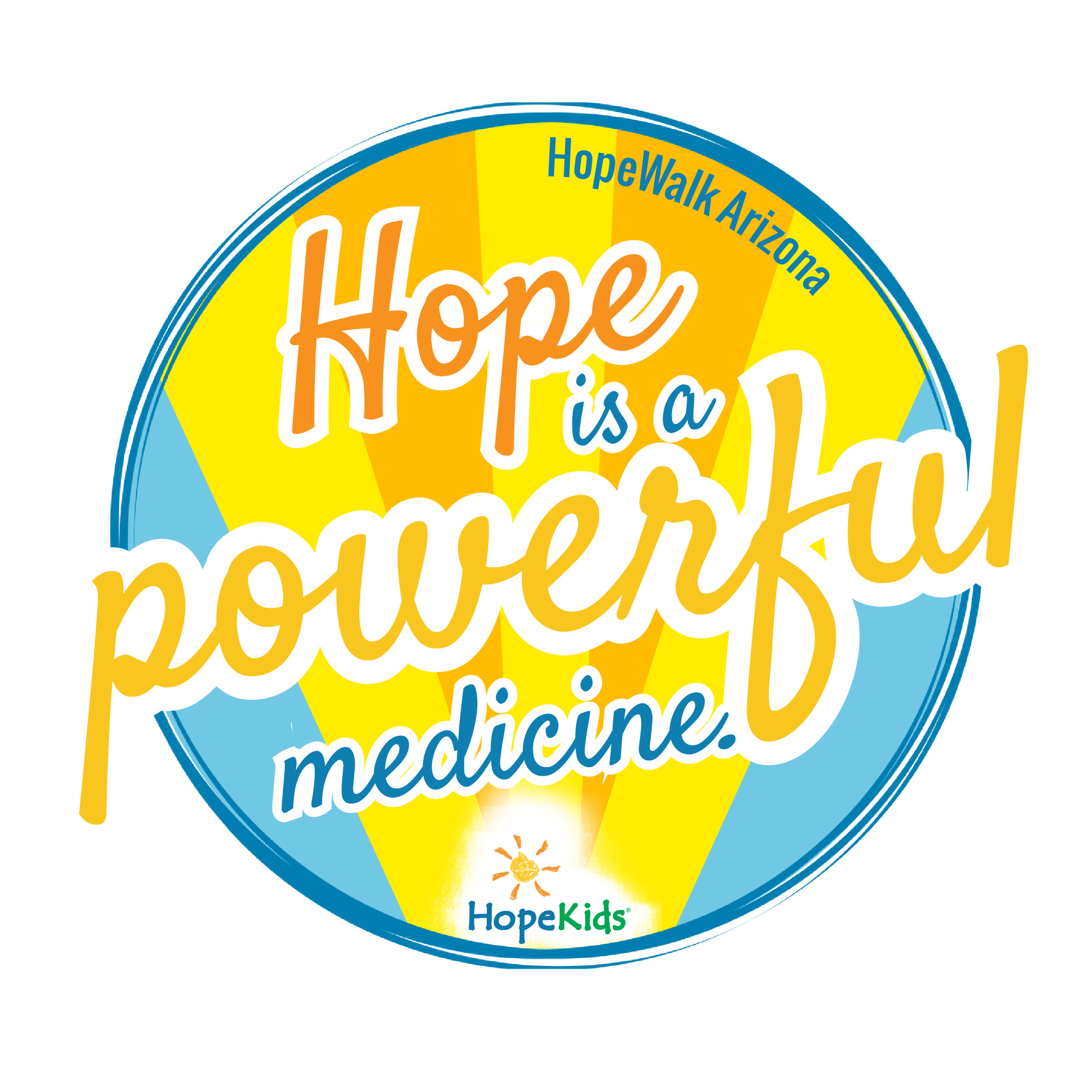 2021 Date Coming Soon
4:30 P.M. Drive-thru Car Parade for registered attendees
6:00 P.M. Drive-in movie for registered attendees
Notre Dame Prep High School
9701 E. Bell Rd | Scottsdale
---
Create a Fundraising Team
HopeWalk Teams that raise $100 or more are eligible for the HopeWalk Drive-Thru
Teams needs to raise $100 per car planning on attending from your team
Collect online donations using your FIrstGiving fundraising website page
Create a HopeWalk fundraiser event on Facebook and all donations will go towards your team
You can also manually list "offline" donations of cash and checks to accurately reflect your team progress
Bring cash and check donations with you to the HopeWalk Drive-Thru in an envelope clearly marked with your Team Name and the total enclosed.
You can find more information and fundraising ideas here.
---
2020 Sponsorship Opportunities
Please contact Kimberly at (480) 282-3011 or kimberly@hopekids.org for additional information. If you'd like to pay online, please note "HopeWalk" in the comments section.
Title Sponsor $5,000 – Title sponsor name and logo added to HopeWalk logo and on all media and t-shirt, product/information distributed to all vehicles, logo on big movie screen, opportunity to make an announcement to all vehicles and your company banner placed in drive-in movie area.
Platinum Sponsor $2,500 – Logo on all media and t-shirt, product/information distributed to all vehicles and your company banner placed in drive-in movie area.
Gold Sponsor $1,500 – Logo on all media, t-shirt and on the HopeWalk sponsor banner in drive-in movie area
Silver Sponsor $500 – Logo on all media and the HopeWalk sponsor banner in drive-in movie area
Hope Sponsor donation of $50 gift card of any type – Logo on the HopeWalk sponsor banner in drive-in movie area
* Gift card will be used to give to the HopeKids families that raise the most amount of funds for HopeKids
---
2020 Sponsors